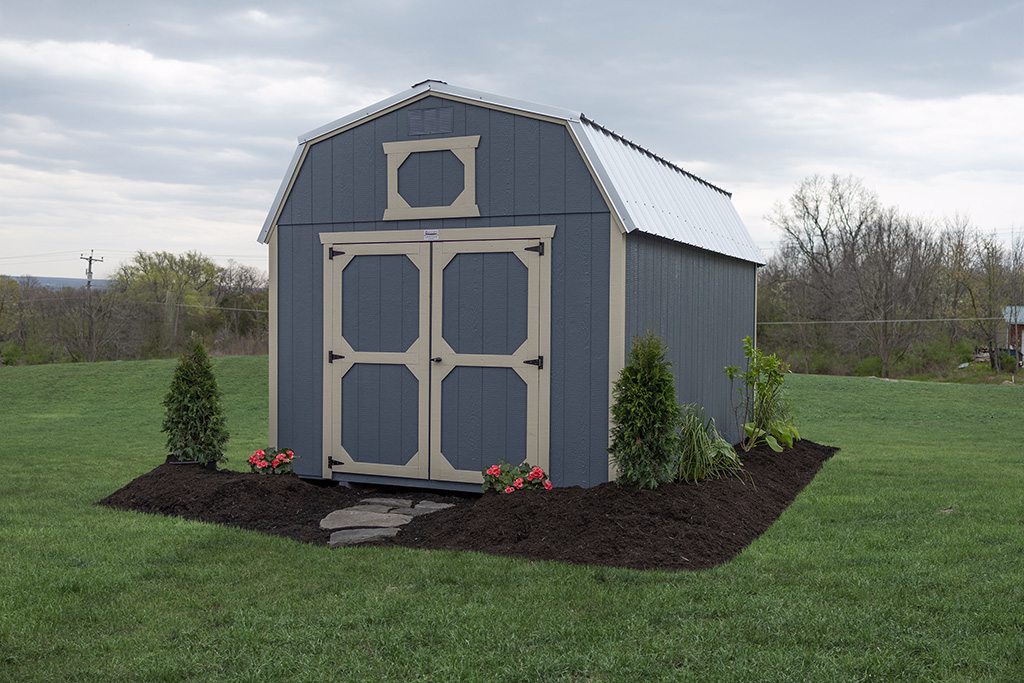 Rent-To-Own Sheds
There are several advantages:
No Credit Check: We don't run a credit report, so your credit score stays intact.
No Strings: You can return the building at any time for any reason and stop the payments.
Instant Approval: Everyone is approved.
If you need a storage solution in your backyard or at your business, but don't want to invest the money up front, our rent-to-own program gives you an effective solution. With a simple month-to-month contract, you can select the storage shed you want, pay us the first month's rent and a small security deposit, and we'll deliver your shed. Then, after 35 consecutive monthly payments you own it! It is that simple. You can even pay it off at any time with no pre-prepayment penalty.
Because the rent-to-own rental agreement is on a month-to-month basis, you can choose to return the building at any time for any reason*. (*Some restrictions apply, call for details.)
We Make Rent-To-Own Easy
No Credit Check
Instant Approval
When all payments are made, you own the shed
End the expense of paying for a self-storage unit that you will never own
The convenience of having your belongings in your back yard
No penalty for early payment. Paying off early will save you money
Terminate the month-to-month contract any time with no penalty
Use your credit card for the down payment and monthly payments